Products – Width adjustment
Width adjustment AUTO-BV
adjusting the saws at the push of a button
Higher rate of return:  time saving, flexibility and value adding result in a considerable annual profit at unchanged production capacity and personnel. Thus, investing in an Auto-BV amortises in a very short time.
Width adjustment MULTI-BV 2.0
Multiple width adjustment
The Multi-BV is the innovation from company Möhringer:
with more than 50 installed units, Multi-BV has proven its essential function for more flexibility and yield. The original – only by Möhringer!
Additionally to the two saw packages of the Auto-BV, two more individual saws can be positioned independently. This has decisive advantages:
Saves time and avoids errors
By means of the automatic preselection control, the saws are positioned rapidly
Two speed steps additionally accelerate the adjusting process
Even while one log is being cut, the next cutting programme can already be preselected.
The Auto-BV switches automatically as soon as the log has left the Framesaw.
The automatic adjusting process and the comfortable remote selection by abbreviated numbers relieve the operator considerably
Moreover, the electronic system allows for highest dimensional accuracy
More flexibility and customer orientation
Thanks to the four adjustable saw units, nearly any dimension with one to three different widths can be sawn without further adjustment of the saws. By adding 1 additional fixed centric saw blade, 1 to 4 variable widths are possible.
Creates flexibility
250 programmes allow highest flexibility when choosing the cutting dimensions
Individual dimensions such as dry or planing measurements can be differenciated precisely
Numerous cutting combinations, which are set up systematically are preinstalled to facilitate the entry work
Increased value
The Multi-BV considerably adds value. The operator can concentrate on sawing high quality products that can be sold at a higher price – an activity that has been very time consuming up to now, since the saw packs had to be adjusted manually. Instead of fixed side board dimensions you can now gain side planks of high value and of various different dimensions.
Offers synergies
The intended data interface allows a linkage to the logyard, in order to take over the cutting programmes of the construction lists, for example
This offers you openness and expandability for the future.
Multi-BV 2.0: even better, even saver
The single saws are fixed with four clamping cylinders. The hanger for the saw blade cannot tilt and is always parallel to the saw packs. Highest dimensional accuracy is guaranteed.
Functional characteristics of Auto-BV
Clearly arranged operator panel for fetch and entry of the cutting programmes
Preselection of programmes
Additional functioning characteristics of the Multi-BV
Multi-Function-Terminal with display for indicating and programming of the sawing dimensions, 1000 stored programmes
Optional indication of riving knife position
Robust drive and fixing of the saw packs
Backfitting
For all Möhringer Framesaws , provided that frame and tensioner are checked.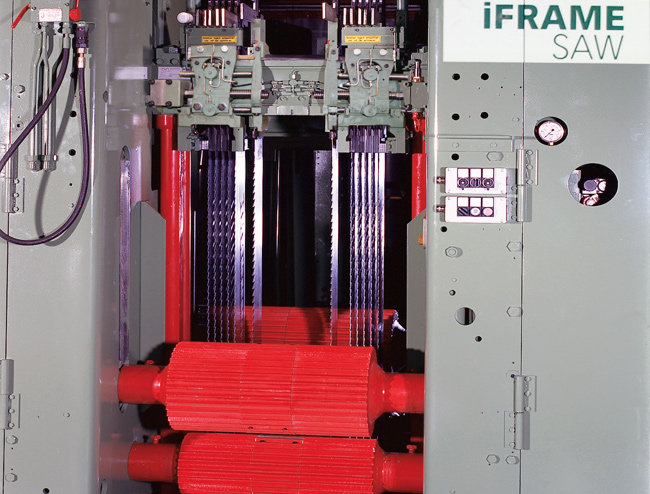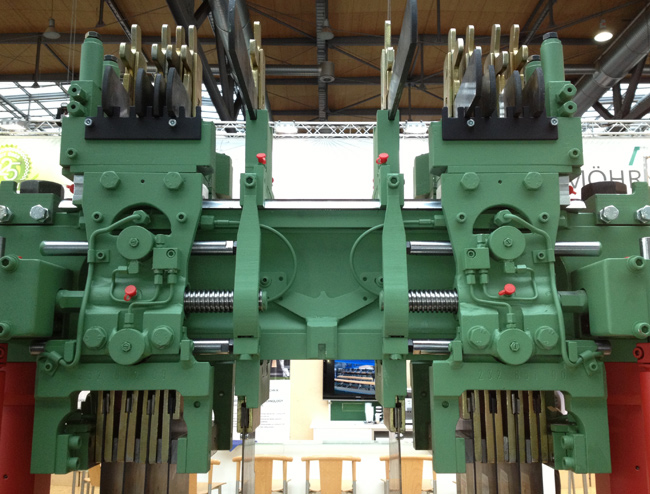 Your contact for Frame saw width adjustment Auto-BV & Multi-BV 2.0