Electronic 3D measurement and curve optimisation
The diameter and the length of the log are being read in 3D. The optimisation computer analyses a variety of possible cutting combinations and chooses the most favourable ones.
Safe into the future Debarker and root-swelling reducer
Further processing operations like the debarking and the automated root-swelling reducing can be controlled with it by the operator without any problem and without affecting the sorting speed. The prepared logs are then sorted to suit dimensions and quality criteria and are ready for cutting.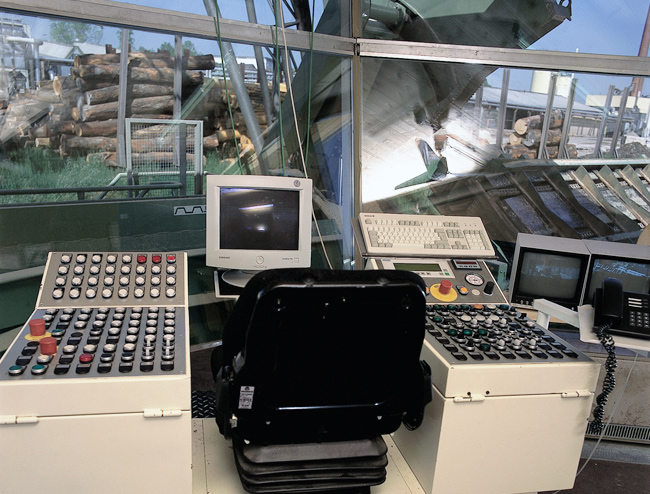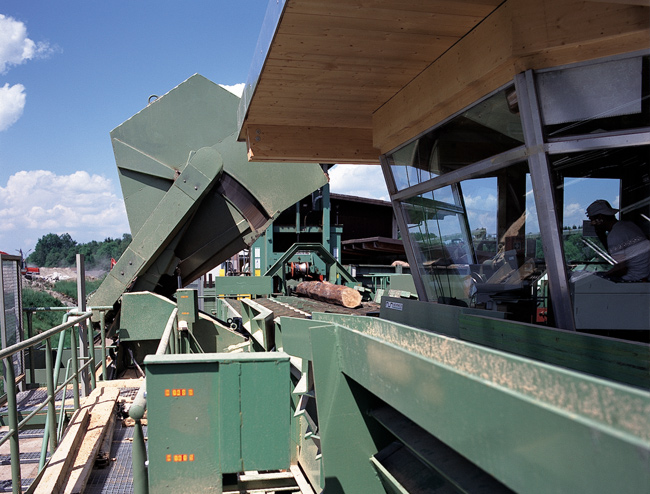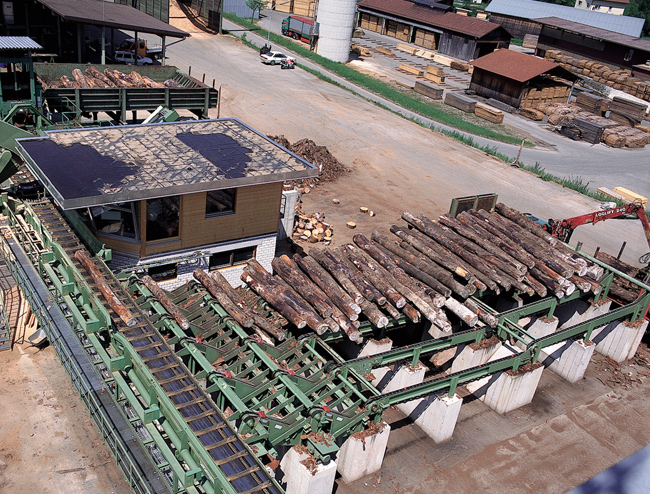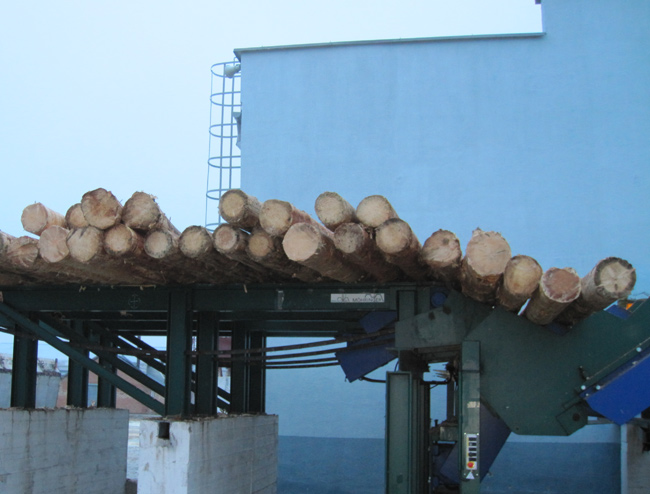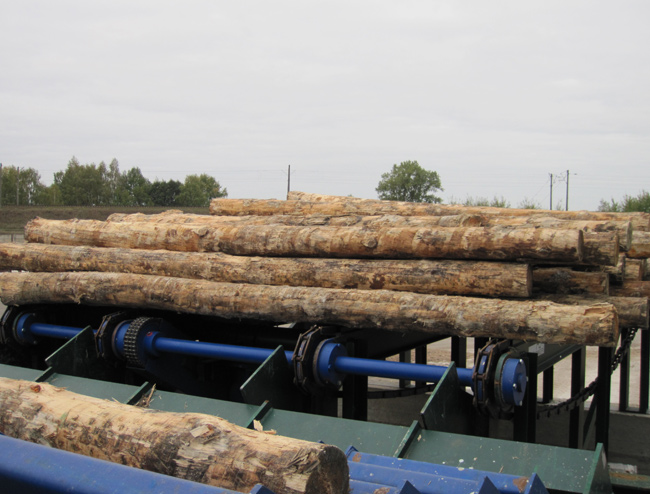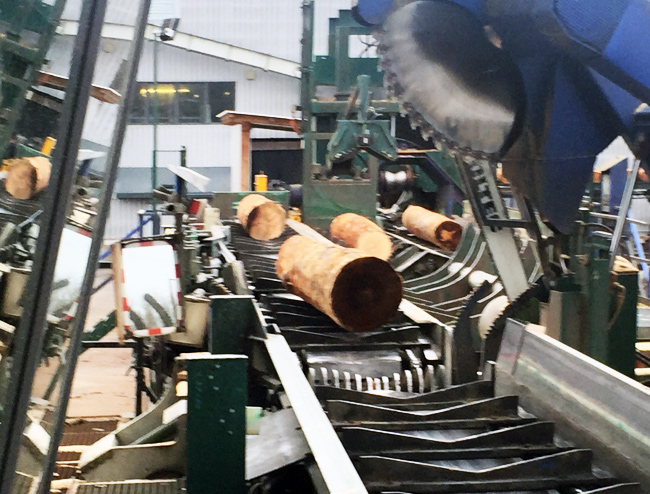 Log Yards – Examples of user application
Hardwood Yards
While determining the dimensions of the transport elements for hardwood, an extreme heavy duty execution of all mechanisation components, chains, drive shafts and motor drives has to be taken into consideration. The logs have to be gently singulated by several cross conveyors, to ensure that logs with an extreme curve or twist will be transferred properly into the crosscut – debarker and sorting line. A 3D scanner enables the ideal optimisation by the computer.
According to the sequence, metal detector, butt-end reducer and debarker the optimised cross cut product can be either processed further in an online set up, or sent to a sorting line. In the sorting line, special focus is given to the gentle handling of the high quality logs. For that reason the logs are not ejected by pushers but by hydraulically support arms which lay off the logs in the individual sorting box.
Regarding the debarker, you can choose the manufacturer yourself if you wish and we integrate the debarker as well as its electronic control in the complete machine line.
Softwood Yards
The yard for softwood can be designed for log length up to 24m with log singulator and calibratable log scanner. Also a yard for short logs for example for a chipper canter-profiling line is possible. Generally, the log singulation is realised by a step feeder and then measured with bark. Depending on the execution of the yard, logs are then cross cut, detected for metal, butt end reduced and finally debarked. A fast box sorting line with metal or concrete boxes, according to the customers wishes, can be realised in every length. A speed of up to 20 logs per minute is more than realistic.
Your contact for log yards technology