Bandsaw-Technology – FlexiDrive
FlexiDrive – The Universal log carriage for all applications
The log carriage FLEXIDRIVE is the specialist for soft- and hardwood: high flexibility, gentle log manipulation, precise cutting!
Optimal log fixation with adjustable clamping heads
Minimisation of cycle times and high flexibility – important for band saw cutting, which is often affected by considerable idle times. The FLEXIDRIVE offers a new dimension for the value optimised sawing:
Log Carriage Drive:
Cable winches with hydrostatic or electromechanical drives
Cable drum diameters 500, resp. 750 mm
Alternatively:
Wheel and disc drive or movement through hydraulic servo-cylinder
The FLEXIDRIVE offers the following advantages:
The new designed clamping heads are positioned separately and precisely by a very fast servo adjustment.
The divided Canali carriage was developed consequently: each of the 3 clamping heads or more can be adjusted lengthwise, therefore every log length can be tensioned optimally
The hydraulic power pack is located stationary outside  of the carriage, therefore a weight saving and a higher carriage dynamic is achieved.
The log carriage is equipped with an energy-efficient drive which saves money at every carriage return by recovering the brake energy.
FlexiDrive
Flexidrive type
Clamping head opening
Clamping claw opening | Track width
1.000
1.000 mm
1.000 mm
1.370 mm
1.200
1.200 mm
1.000 mm
1.370 mm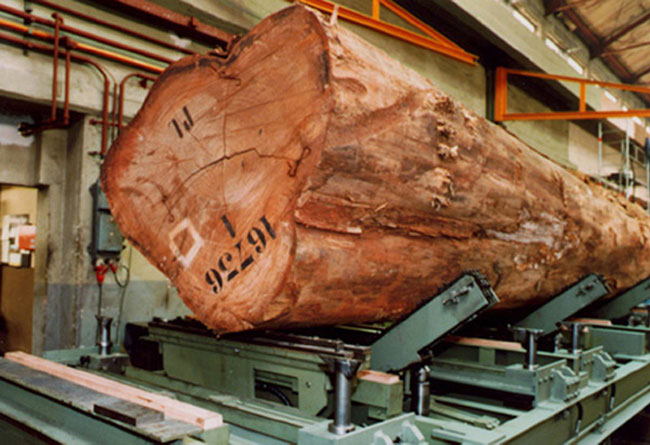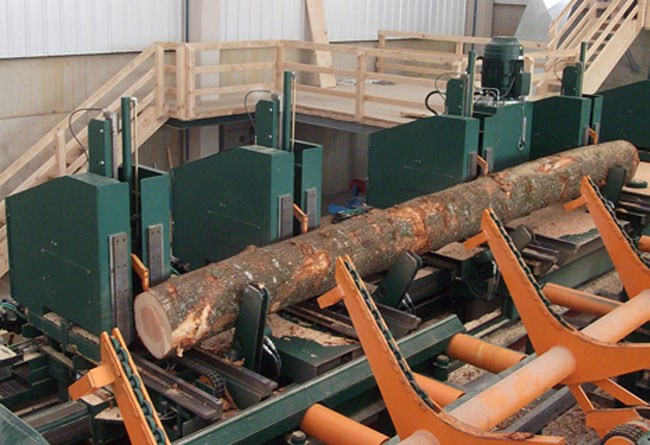 FLEXIDRIVE with hydraulic
log turner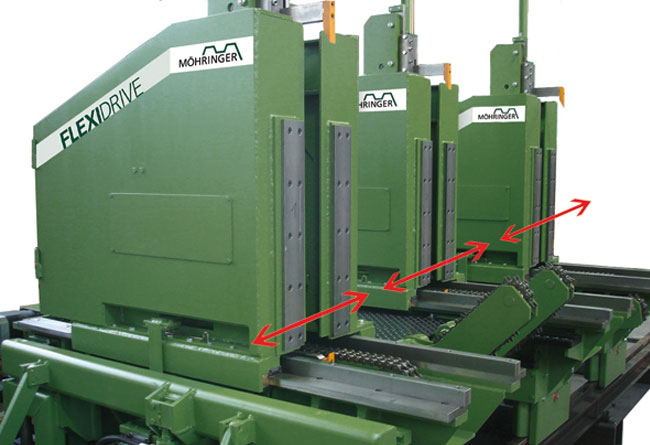 Each clamping head
longitudinally movable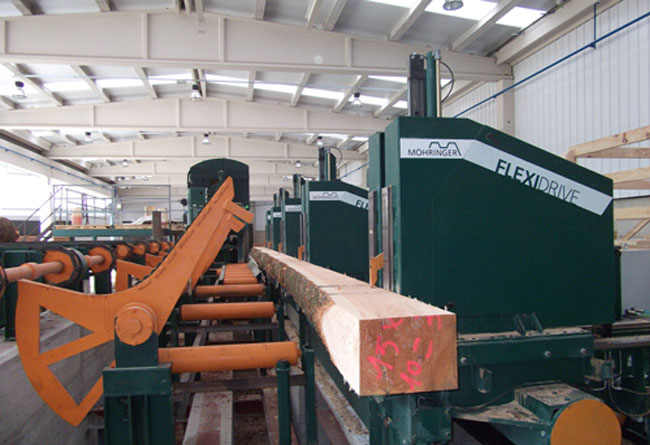 Precise fixation for longer logs
Other bandsaw technologies
Your contact for band saw technology