Log – Bandsaw – Technology
Positioning of machine base:
Single
Band saw is fix
Band saw with base frame to position according to cutting thickness. Anadvantage for sawing large construction timber; the main product's edge is positioned at the zero-line and the side board thickness is obtained by the positioning of the bandsaw. Cross-cuts through several sideboards down to the main timber edge are possible.
Tandem   
First band saw is adjustable
Second band saw is fix
 Both band saws are adjustable
Cutting thickness of sideboards is defined by positioning of band saws:
advantage during toolchange
Preferably the configuration of BBS.V-ML series are Tandem versions. By means of the cantilevered band saw roller bearings a distance between first and second bandsaw of only 90 mm is required.
Inclined by 17°
Gentle sliding of sawn  timber
Waney edge at the upper side
Fast alignment of the log
Forward and backward sawing
Increase of performance
Including full sawblade service upon request
Tensioning support
Hydraulic clamping movement with linear guiding
Large stroke (up to 600 mm) allows the use of blades with various lengths
Guiding of sawblade
Top and bottom as pressure guides, optionally automatic height adjustment
of upper guide available
Fast change of guides
Master jig included for maintenance and precise adjustment of spare set
Sawblade tension equilibration pneumatic
Sawblade tension equilibration Precise setting and constant tensioning pressure, even with different
sawblade thickness
Extremely short reaction time for adjustment of tensioning pressure upon
peak tensions avoiding blade stress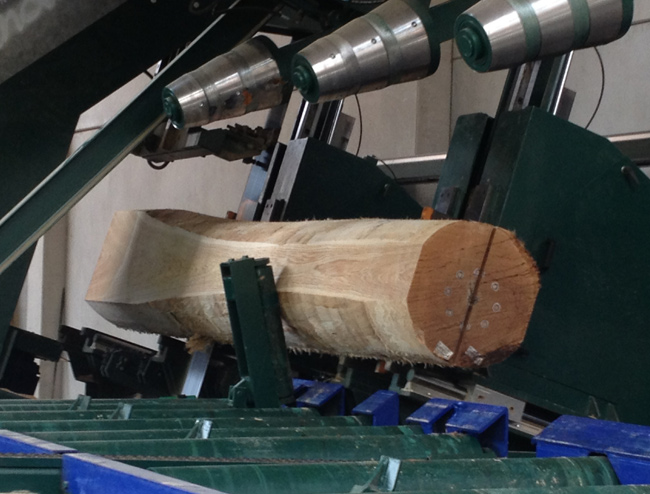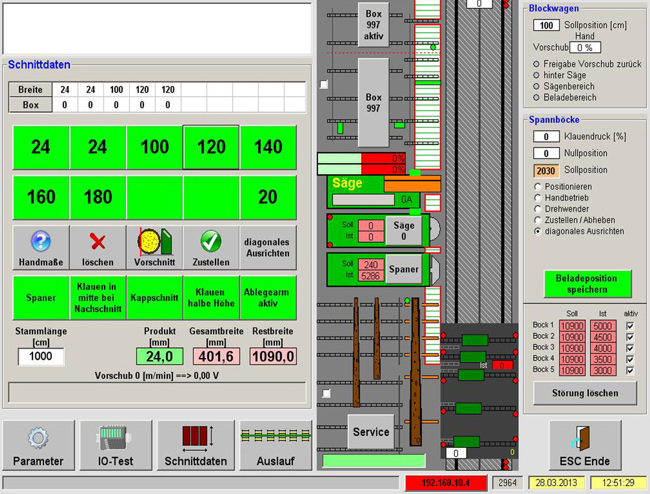 Other bandsaw technologies
Your contact for band saw technology